Posted by Chris Larsen on 26th Feb 2022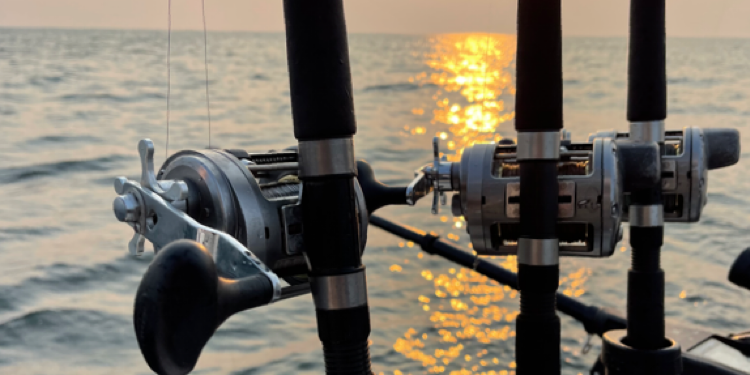 The Virtual Great Lakes Fishing Show is back for 2022! Last year, Fish Hawk Electronics hosted the first-ever Virtual Great Lakes Fishing Show and it was a tremendous success. This year we've made a few changes to make the show even better. Instead of hosting the show on a Saturday, the VGLFS will run on the evenings of Tuesday and Wednesday, March 1st and 2nd. This year, we wanted to showcase the super users of the products represented in the show. The 2022 VGLFS presenters are some of the most well-respected anglers on the Great Lakes. We believe this will make for a more informative and entertaining show.
Here's a look at the tentative lineup for the 2022 Virtual Great Lakes Fishing Show.
*All times eastern
Tuesday, March 1st
7:00pm Dan Keating - Dan Keating Books
7:20pm Ross Robertson - G Loomis & Shimano
7:40pm Russell Gahagan - Salmon Candy
8:00pm Jake Romanack - Lowrance
8:20pm Mark Romanack - Off Shore Tackle
8:40pm Craig Sleeman - Douglass Rods
9:00pm Ed Stachowski - Jann's Netcraft
9:20pm Paul Powis - Wolverine Tackle
9:40pm Pat Kalmerton - Yakima Bait Co.
Wednesday, March 2nd
7:00pm Richard Hajecki - Boat Setup - Humminbird & Cannon
7:20pm Pete Alex - Stealthcore
7:40pm Lance Valentine - Teachin' Fishin'
8:00pm Bob Hinds - Garmin
8:20pm Greg Yarbrough - Starcraft Boats
8:40pm Marc Kulak - Torpedo Products & POW Weights
9:00pm Casey Prisco - Flies, Meat, & Spoons
9:20pm Jim Steel - Traxstech
9:40pm Trevor Sumption - Fish Hawk Electronics
You can watch the 2022 Virtual Great Lakes Fishing Show on the Fish Hawk Facebook page by clicking here or on YouTube by clicking here. The show begins at 7:00pm eastern on Tuesday and Wednesday, March 1st and 2nd. Audience interaction is encouraged. FishHawk will be giving away a free Fish Hawk swag package to the audience member who asks our favorite question during each segment.
If you can't make it during show hours, the broadcasts will be available to view on demand shortly after the show ends.